Events:
Birthdays
Bring the birthday of you or your loved one to life with a Lavish photo booth. Birthdays are fantastic coming of age moments that celebrate life and represent growth.
Everyone loves a good birthday party, with good food, good company and loads of pictures. Often, these pictures don't turn out the way they should, and Lavish photo booths are the solution. Our photo booths perfectly complement any birthday so that you and your guests can keep the memories forever, giving you picture-perfect clicks every time.
Rent a photo booth for your birthday party, whether it be your 30th, 40th, 50th or anything outside or in between.
Top Three Birthday Party Photo Booths
From quirky selfies with your BFFs to fitting your entire family in a single frame, our photo booths have got you covered. Lavish photo booths are entertaining for toddlers, teenagers and older people alike, and all of our photo booths are fit for your birthday party. Here are our favourite birthday options:
Open Booths
Enclosed Curtain Booths
Retro Air Booth
Open Booths For Birthday Parties
Open Booths are great for outdoor locations and birthday parties. Our Open Booths are relatively small, easier to set up, and include a large range of accessories and props for your enjoyment. Plus, guests can customise the camera angle and position, so that they can make memories with as many friends as possible. Our booths are a hit among children, thanks to fun interactive games and filters.
View Booth
Enclosed Curtain Booths For Private Birthday Functions
Our Enclosed Curtain Booths are suited to private parties and add a dash of excitement to any birthday. The background of our Enclosed Curtain Booths is lavishly draped in red, white or black curtains, helping your guests feel elegant in the private space. Our curtains enhance the picture, giving it an intimate, aesthetic appeal.
View Booth
Retro Air to Maximise the Fun
If you're looking to bring extra fun to your next birthday party, you can't go wrong with the Retro Air Booth. Styled to represent the years bygone, your guests will be transported back to the times of heightened glamour. With heaps of props and filters available, everyone will be lining up to try the Retro Air Booth.
View Booth
Want to remember your party forever? That is why we offer special Lavish Packages, designed for you to hold onto souvenirs and memories however you choose. Our packages include:
Keep the memories of your most special day for the rest of your life. Our Lavish Packages are designed to ensure that you can keep your souvenirs in whichever form you choose, and include: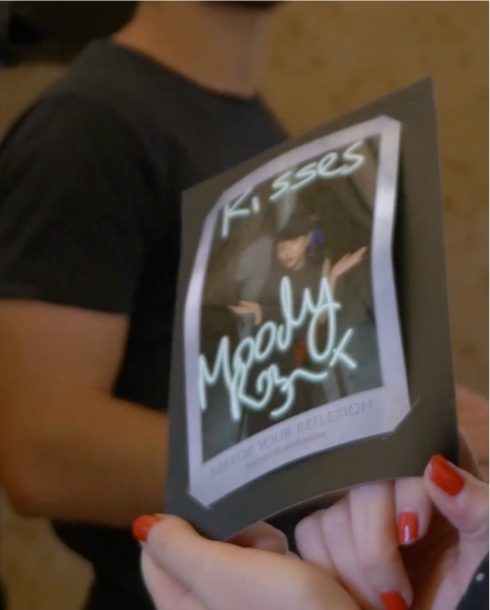 The Lavish Deluxe Package dazzles your guests by printing out their photos within seconds of being taken, consistently reinforcing your brand attributes again and again. After the event, your guests will have access to digital copies to share online to create stronger brand connections.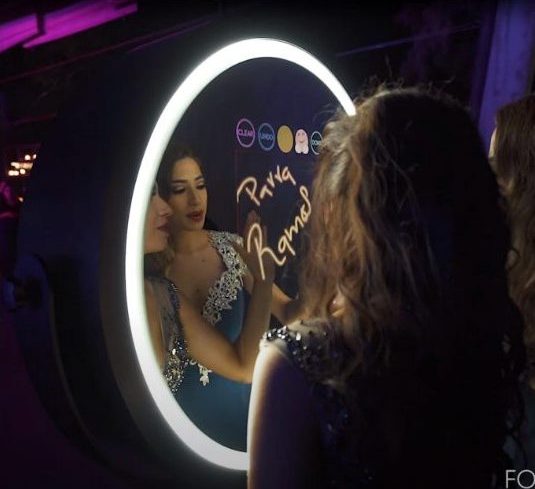 Lavish Deluxe Plus Package
The Deluxe Plus package is designed to make your special day even more perfect. From the very first smile to the last, the Deluxe Plus Package gives your guests the opportunity to have fun and make memories.
Make your next event unforgettable with the Lavish Experience. Your special day will be as perfect as it possibly can be, from the very first smile. The Lavish Experience gives the gift of memories, providing you and your guests with souvenir photos to remember your event forever.
Event Tips
Planning a party is about more than just finding the perfect birthday photo booth hire. At Lavish, we are party experts, which is why we offer the following tips:
Start planning well in advance – For a big party, you will want to start planning two or three months in advance. Figure out your budget, decide on a theme, choose your party's date and look into booking a venue. The sooner you get tarted, the easier it will be to plan your perfect party.
Enlist some help – There is nothing wrong with getting a few close friends or family members to help you plan and set up for a party, particularly if it is a big one. If you try to do it all alone, you will just end up stressed and rushed. It is your party, so make sure you get to enjoy it!
Choose your entertainment – Consider carefully what kind of entertainment you want for your party. Will your guests enjoy live music, or should you be looking for a DJ? Of course, one great entertainment option is a photo booth, which all of your guests are bound to love.
Make Your Party a Success With Birthday Photo Booth Hire
Birthdays are the perfect opportunity to get your family and friends together, so get the most out of your party with Lavish photo booths.
If you want to learn more about our photo booths for your next birthday, check out our FAQs, or give us a call on 0488 050 799 for a quote today. Alternatively, you can fill out our online contact form and we will get back to you soon.
Testimonial
"Hired a Mirror Photobooth for my birthday. It was better than anything I'd seen before. Great communication and on time. Highly recommend if you have a special event!"
Carter Xu
Take home stunning, high-quality photos that can be treasured as a memento of the wonderful time you shared with your friends and loved ones. At Lavish, we are dedicated to creating unique photo experiences for your special day and your guests. As the most trusted event photo booth hire in Melbourne, you can count on Lavish to make your next celebration a hit.
I don't have all the information for my event yet. Do I need to provide all the details as per your booking form before booking?
No, we understand that there are a lot of details that go into a birthday party and we don't require you to have all the information ready for us when you book. However, we do encourage you to book in the date of your birthday to avoid any disappointment. You can update us with the details once you receive them.
Does early bump in eat into our booking hours? Say you bump in 2 hours early and we booked your photo booths for a total of 6 hours, does that mean we have 4 hours left?
Not at all; early bump in is part of our service.
My son's birthday is in 2 months. I was wondering if you can design the photo strip to say his name and date? His favourite colour is navy blue dots with dark black.
Of course we can! All our packages include a custom photo strip design, adding an extra personal touch to your son's birthday party. We have a design team that will design your photo strip and offer you unlimited mock-ups until you approve!
What is the deposit? What are the payment terms?
We require an initial 50% deposit to blackout the date of your birthday party and then the following 50% on the day of your party. Once we receive the initial deposit we will begin the photo strip design.
Do you charge additional for delivery and setup/pack up?
We do not charge any additional fees for delivery, set up and pack up for parties in the Melbourne Metro area. For parties that are 25km from the Melbourne CBD, we charge a $35 flat rate.
Get in touch
If you would like to enquire about an event, please do so here.
"*" indicates required fields