Professional and Fun Photo Booths
Events:
Corporate Events
Want to add some excitement to your corporate events? Lavish photo booths provide the perfect icebreaker for your employees, helping them have fun together and bond as a team. When you hire a Lavish photo booth, you get the right mix of fun and professionalism.
Whether your events needs fun, open booths or private, curtained ones, we have the perfect photography solution. Our automated booths are user-friendly, time-effective and reasonably priced.
Top Three Options for a Corporate Event Photo Booth
Lavish provides a wide variety of photo booths for all sorts of occasions. These are our top three photo booths for corporate events.
Open Photo Booths
Enclosed Curtain Booths
Crystal Booths
Open Photo Booths for Outdoor Conferences
Open Photo Booths are a great choice for any outdoor event, with the device able to be moved around to get the best possible pictures. Pick a location, find the right lighting and snap a picture. You can even add filters, props, personalised signatures and more.
View Booth
Enclosed Curtain Booths for Private Events
Lavish's Enclosed Curtain Booths are perfect for events such as private seminars, business meetings and small corporate meetups. Small and lightweight, these private booths are complete with three different options for velvet curtains—crimson, white and jet-black. Just tell us where you need the booth installed, and we will take care of the rest.
View Booth
Crystal Booths for Important Parties
Designed for significant events such as sophisticated conferences, product launch parties and more, the Crystal Booth is sure to impress everyone. Enjoy the red-carpet experience with a high-quality photo booth that features state of the art design, an intuitive framework and advanced motion sensors.
View Booth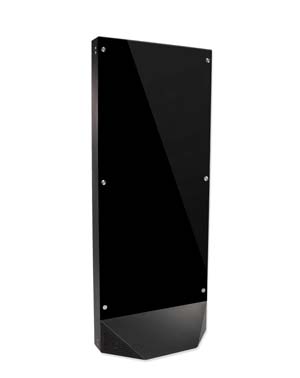 The takeaways from your corporate event reflect you, your business and your offerings. At Lavish, we have three fully customisable photo packages to choose from, ensuring your guests get exactly what they need. Our packages include: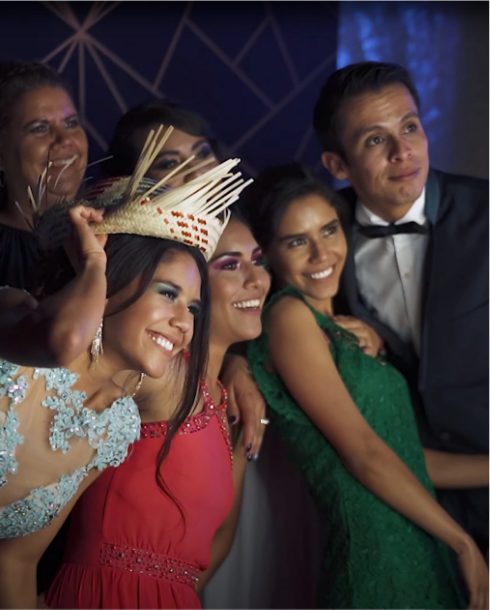 The Lavish Digital Package provides you with a centralised digital space for every photo from your corporate event. These digital photos can be shared with your guests or posted on social media.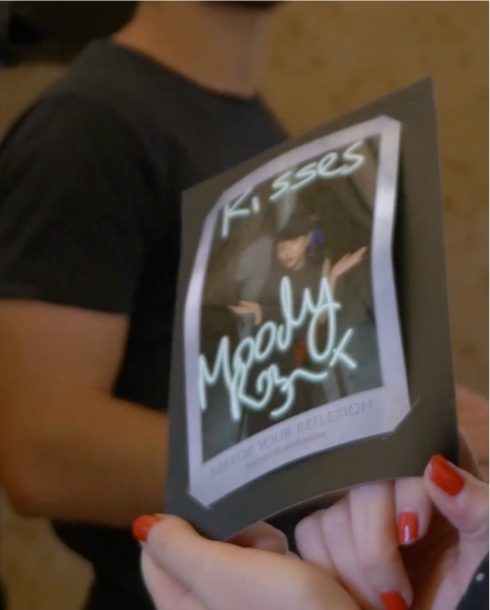 The Lavish Deluxe Package allows your guests to keep the hard copies of photos from your function as mementos of their experience and a reminder of your business. You will also receive digital copies to share online.
Your guests are VIPs and deserve to feel that way. The Lavish Experience includes a red carpet, bollards, a helpful attendant, a leather photo album and more, ensuring that your night represents your business perfectly!
Event Tips
Corporate events often come with big expectations, making them difficult to plan. Thankfully, there are a few simple tips that can help your next event stay well-organised.
Choose a theme – Although themes aren't essential, they can provide a good way to make sure everything at the event is unified and effective. From the decorations to the food, having a theme can help you stay focused and organised.
Pick the right venue –  Most of the time, you will want to choose a venue that is easily accessible and conveniently located. Ensure that you know how many people to expect and choose a venue accordingly.
Consider hiring an event planner – If you are in charge of running an important corporate event, you will save yourself time and stress by hiring a professional event planner. Not only that, but you will be making sure that the event is as successful as possible with a professional on your side.
Company Party Photo Booths Increase the Fun
If you are looking for the right combination of fun and professionalism to add to your corporate events, Lavish is here to help.
To learn more about our services or receive a quote, contact our team on 0488 050 799. You can also get in contact with us by completing our online contact form.
Testimonial
"What an amazing service!!
The customer service in the lead up was 10/10 and the attendees on the night were super friendly and helpful. The photobooth itself was a great set up – fitting into our space easily and the quality of the photos was outstanding! Great price and great service. Thank you!"
Leah Meredith
Take home stunning, high-quality photos that can be treasured as a memento of the wonderful time you shared with your friends and loved ones. At Lavish, we are dedicated to creating unique photo experiences for your special day and your guests. As the most trusted event photo booth hire in Melbourne, you can count on Lavish to make your next celebration a hit.
I don't have all the information for my corporate event yet. Do I need to provide all the details as per your booking form before booking?
No, we understand that there is a lot of planning that goes into corporate events and we don't require you to have all the information ready for us when you book. However, it is a good idea to book in the date of your event to avoid any disappointment. You can update us with the details once you receive them.
Does early bump in eat into our booking hours? Say you bump in 2 hours early and we booked your photo booths for a total of 6 hours, does that mean we have 4 hours left?
Not at all; early bump in is a part of our service.
My corporate event is in 2 months. I was wondering if you can design the photo strip to say the name of my company and date? Our company colours are blue dots with dark black.
Of course we can! All our packages include a custom photo strip design, to ensure our photo booths perfectly reflect your company and brand. We have a design team that will design your photo strip and offer you unlimited mockups until you approve!
What is the deposit? What are the payment terms?
We require an initial 50% deposit to blackout the date of your engagement party and then the following 50% on the day of your engagement party. We will begin the photo strip design once we receive the booking form.
Are there additional charges for delivery and set up/pack up?
There are no additional fees for delivery, set up and pack up for engagement parties in the Melbourne Metro area! There is a $35 flat rate for engagement parties that are 25km from the Melbourne CBD.
Get in touch
If you would like to enquire about an event, please do so here.