Representing Your Business
Events:
White Label
A successful corporate event goes a long way in establishing your business in the minds of your customers and clients. At Lavish, we are dedicated to helping your business succeed and understand that hosting a memorable event helps differentiate businesses from competitors.
To impress your guests and business connections, we have a wide range of premium-grade photo booths that can be completely tailored to your brand. As a part of our White Label events, our professional and experienced team becomes your team. As representatives of your business, we will work with you for the entire event, ensuring that together we host an event that your customers will never forget.
By choosing the White Label program for your event, you receive:
Helpful attendants who set up, work seamlessly with you and run the photo booth, clean up after your event and then leave.
A hassle-free entertainment experience – ensuring that you and your employees can focus on what you do best.
A fully-branded event by replacing all our branding with yours.
Top White Label Photo Booths
With over half a decade as the life of the party, we are the most trusted photo booth hire in Melbourne.
Using cutting edge technology we offer the finest photo booth experience for any occasion.
Diamond Booth
Crystal Booth
Diamond Booth
The Diamond Booth is a surefire way to bring excitement and hype to your corporate event. Where traditional events can become boring after a few hours, the Diamond Booth ensures that people mingle, get involved and have fun. With a fully brandable body, the Diamond Booth is open-air and can fit as many people in one photo as possible.
Producing photos which are the physical merchandise of your brand, the Diamond Booth is a powerful marketing asset that increases brand awareness for your business. Using industry-leading technology, the Diamond Booth will be set to a screen saver of your brand when inactive and custom animations can be created of your business.
View Booth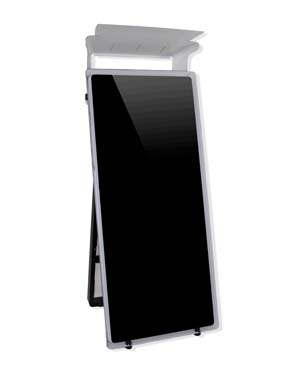 Crystal Booth
Creating a fun and interactive space for your clients, the Crystal Booth is guaranteed to encourage your guests to get creative and make memories. Just like the Social Booth, the Crystal Booth produces branded prints that are the same colours as your business and include your company logo.
In an attractive next-generation, all-mirror, all-aluminium design, guests can decorate their photos with custom animations that showcase your brand, play interactive games, and have their own personal photoshoot all thanks to your business. The Crystal Booth is designed to blow your guests away, and that's exactly what it does!
View Booth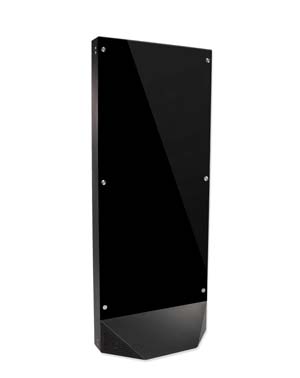 Alongside the White Label program, we offer three fully customisable Lavish Packages. Each Lavish Package helps grow your brand through continual exposure to your colours and logo, during and after the event. Our Lavish Packages include: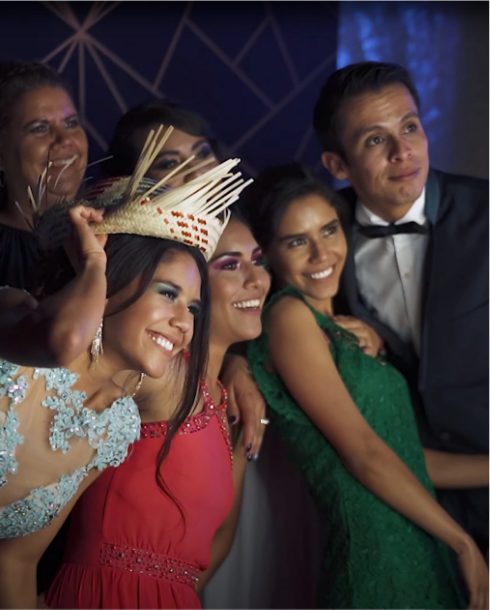 The Lavish Digital Package gives your clients online and shareable copies of photos from your event. These photos can be shared on social media and will include all the details from your event, helping to increase brand awareness well after the event has concluded.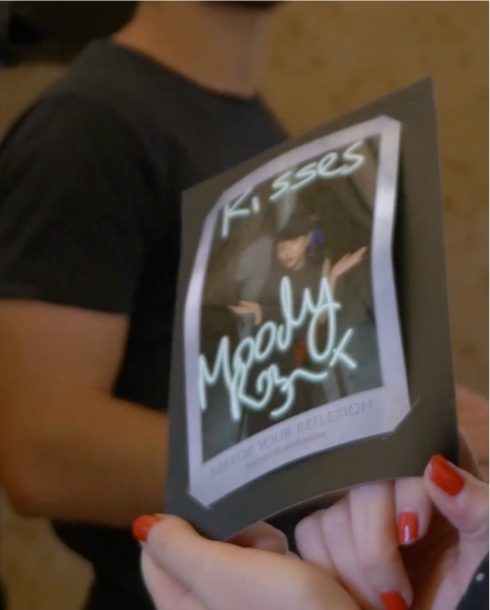 The Lavish Deluxe Package dazzles your guests by printing out their photos within seconds of being taken, consistently reinforcing your brand attributes again and again. After the event, your guests will have access to digital copies to share online to create stronger brand connections.
At a corporate event, your clients are the people who matter most. The Lavish Experience helps to prove that and includes a red carpet, bollards, a helpful attendant, a leather photo album and more.
Event Tips
It goes without saying that a corporate event requires a significant amount of work to plan and get right. Just as we are dedicated to helping you succeed on the night, we want to help take the stress off by sharing our event planning tips:
Hire an event planner – You're experts at what you do, and there are expert event planners out there who are dedicated to helping businesses achieve success. By hiring an event planner, you ensure that an event is planned that perfectly reflects your business and your customers, while you continue focusing on what you do best.
Choose a purpose – Corporate events that have a purpose, such as networking, are easier to plan. This is because the purpose of your event helps guide a range of decisions, including the event space, guest list, decorations and food.
Pick the right venue – Selecting a venue that comfortably fits your guests, whilst not being too big is vital. Further, it is important to choose a venue that is easily accessible and conveniently located, either near your business or in an area with good public transport.
Testimonial
"Thank you to Will and the Lavish team for all your help and communication in the lead up to our event! You guys were so easy to work with which really took the stress off of me! We had the best night and our attendant made sure we all had a great time! Will be hiring again! 5 stars!
Amanda Parne
Take home stunning, high-quality photos that can be treasured as a memento of the wonderful time you shared with your friends and loved ones. At Lavish, we are dedicated to creating unique photo experiences for your special day and your guests. As the most trusted event photo booth hire in Melbourne, you can count on Lavish to make your next celebration a hit.
I don't have all the information for my corporate event yet. Do I need to provide all the details as per your booking form before booking a White Label event?
Definitely not. We understand that planning a corporate event takes time, and we are here to help make the process as smooth as possible. We encourage you to book in the date of your event to avoid any disappointment and then you can update us with the details once you receive them.
Does early bump in eat into our booking hours? Say you bump in 2 hours early and we booked your photo booths for a total of 6 hours, does that mean we have 4 hours left?
Early bump in is part of our service and will not cut into your booking time.
The corporate event is in 2 months. I was wondering if you can design the photo strip to say our company name and the date? We have branding colours we'd like used.
Absolutely! Each of our Lavish Packages include a custom photo strip design that can be created using your brand colours. Our design team that will create your photo strip and offer you unlimited mockups until you approve!
What is the deposit? What are the payment terms?
We will require an initial 50% deposit to blackout the date of your corporate event. On the day of your event, the second half of the payment will be due. Once we receive the initial deposit we will begin the photo strip design.
Do you charge additional for delivery and setup/pack up?
For delivery, set up and pack up we do not charge any additional fees if the event is in the Melbourne Metro area. For events that are 25km from the Melbourne CBD, we charge a $35 flat rate.
We are a venue. We would like to set your photo booths up with our branding, is this possible?
Of course! All Lavish branding, including on screen animations and physical prints will be replaced with your branding. Please call us on 0488 050 799 or email [email protected] to discuss how we can add value to your business and events.
I have an event and require 5 photo booths, over 7 days. Are you available for this?
Certainly. Please send through an email to [email protected] We will be able to accommodate your event providing we have received up to 3 weeks notice.
Get in touch
If you would like to enquire about an event, please do so here.