Fun for every type of occasion
Diamond Booth
Stun your guests with the sleek features of the Lavish Diamond Booth. Featuring a full-body mirror framed with mesmerising lights, the Diamond Booth is guaranteed to wow your guests all night long. The Diamond Booth's breathtakingly sleek appearance looks as if it's floating in mid-air, whilst capturing only the very best moments.
As leaders in photo booth technology, Lavish was the first photo booth hire company in Melbourne to impress guests with the Diamond Booth, and we're going to keep impressing for years to come!
Benefits
The smart all-aluminium folding design of the Diamond Booth is slim, exceptionally stable and portable, ensuring that your guests have the space they need to mingle and enjoy themselves. Designed to help people make and capture memories, the Diamond Booth features user-friendly touch screen technology, professional-quality photos, photo selection and photo retake capabilities, ensuring your guests look and feel their best.
The Diamond Booth aims to entertain, and does so with 400+ premium and custom on-glass animations, photo signing and stamping, augmented reality capabilities, filters and multiplayer games. Gift your guests with the experience of a lifetime thanks to the Lavish Diamond Booth.
Our Diamond Booth comes with:
A high-tech glass mirror.
In-glass LED ring.
A multi-touch interface.
Two built-in strobe flashes.
Pro-grade photo quality.
Remote interaction options.
Delivery + Setup + Unpack.
A friendly and helpful attendant.
100+ foliage, fabric or branded backdrops, plus extras.
60+ props and other creative tools.
Custom designed photo strip.
Live slideshow.
Original Images provided post-event via online professional gallery.
GIF technology.
Green screen.
Pimp Your Booth
At Lavish, we are dedicated to making events extra special.
Add extra fun features to our stunning Diamond Booth including our premium add-ons - Bubble Booths or Twisters - and provide hours of entertainment all in one space.
We also have hundreds of props and backgrounds for you to choose from, ensuring that every last detail perfectly matches your event.
Find out more
Photo Booth Event Tips
With its sleek design, it's no secret that the Diamond Booth stands out. Instantly attracting guests with its electrifying features and beautiful appearance, the Diamond Booth is the perfect addition to any event. To get the most out of your Diamond Booth, follow these expert tips:
Customise your booth – Customising your booth with exciting add-ons such as Bubble Booths and Twisters helps to create an event that your guests will never forget. With a large range of props and accessories, there is something to complement any occasion.
Let guests know about your booth – The Diamond Booth helps sell your event to your guests. It's important to let them know that it will be there for them to enjoy and create memories, to create the excitement your event deserves.
Select an appropriate location – The positioning of the Diamond Booth will have a significant impact on its use throughout the night. Place the booth in a space with significant foot traffic and ensure that doesn't block any walkways or create any barriers for your guests.
With our customisable Lavish Packages we capture the memories that will be kept forever: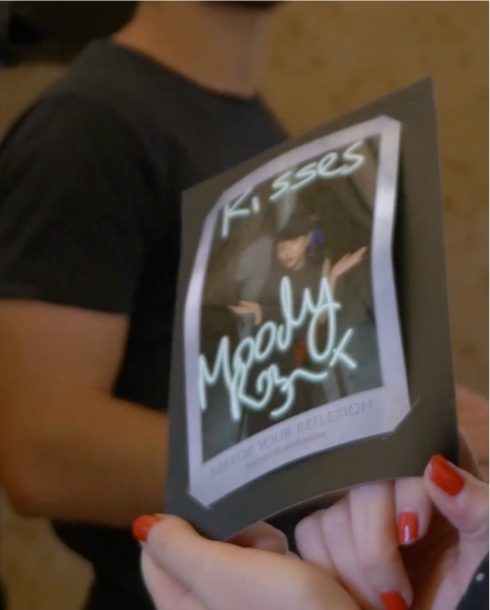 Including unlimited hard copy photo souvenirs plus sharable digital copies, the Lavish Deluxe Package has something for everyone.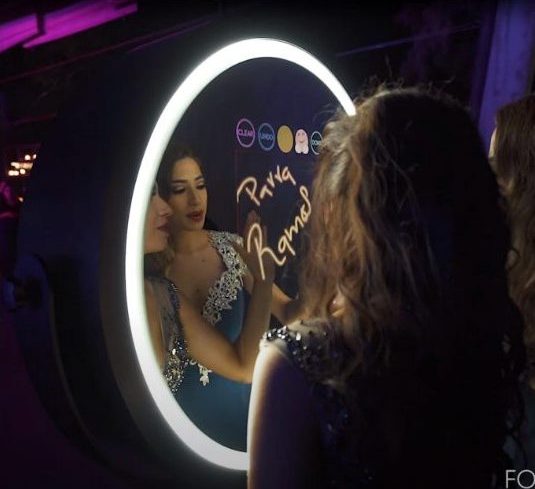 Lavish Deluxe Plus Package
The Deluxe Plus package is designed to make your special day even more perfect. From the very first smile to the last, the Deluxe Plus Package gives your guests the opportunity to have fun and make memories.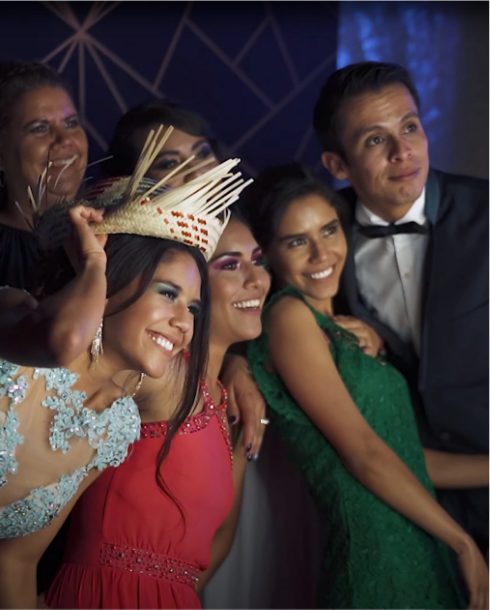 Featuring unlimited hard and soft copies all night long, The Lavish Experience also comes with a red carpet, bollards, a helpful attendant, leather photo album and more.
Tech Specs
The Lavish Diamond Booth has the following specs:
Height: 1.9 metres.
Width: 0.75 metres.
Depth: 0.9 metres.
Alongside the Diamond Booth, we require space for the following:
Props table
(Party/Deluxe Package)
1 metre x 1.3 metres
Props table
(Lavish Experience)
1 metre x 1.7 metres
Backdrop
2.3 metres x 2 metres
Red carpet
(Lavish Experience)
3 metres
The Diamond Booth is powered by one Australian 240v power point.
We require 30 minutes prior to the event to set up the Diamond Booth. We will require another 45 minutes for breakdown time at the conclusion of your event. If your space is not on the ground floor, access to an elevator inside the building is needed
.
Give your guests every opportunity to enjoy themselves with the Lavish Diamond Booth. Guaranteed to blow your guests away, the Diamond Booth provides hours of entertainment all in one place.
Supported by a helpful Lavish attendant and cutting-edge technology, we are here to help you make the memories of a lifetime. Give us a call today on 0488 050 799 or fill out our online contact form.
Whatever the occasion, there is a Lavish photo booth available that will add prestige and excitement to your event. Specialising in weddings, birthdays and corporate events, we ensure that no matter how big the whirlwind, you and your guests will remember the event for the rest of your lives. Creating memories in front of the camera and then allowing you to keep them forever; we're dedicated to capturing the moments that matter most. Lavish photo booths are the perfect addition to any event. We have years of experience making special events even more memorable, including:
Get in touch
If you would like to enquire about an event, please do so here.
"*" indicates required fields