Blast your party to the past!
Retro Booth
Remember the glamour of the 50s and 60s? The beautiful movie stars and flashing lights? Lavish's Retro Booths bring all the glitz and glamour of the golden days to your next soirée.
The simple, stylish charm of the Retro Booth will transport your guests back into the bygone era and capture every moment of your event in the process.  As a throwback to the 50s and 60s, our Retro Booth will blend in seamlessly with your party theme and entertain your friends and family for hours.
Turn back the clock and celebrate in style with Lavish's exciting Retro Booth. The Retro Booth is perfect for any nostalgic party, taking your guests back to the good old days.
Benefits
With the very best in photo technology and a compact design, the Retro Booth is perfect for any event that needs a touch of the golden era. While the booth has a retro look, it still captures crystal-clear photos that everyone is bound to love.
The Retro Booth is about more than simply taking pictures, it's about provoking nostalgia and giving your guests a truly dazzling experience. Additionally, the Retro Booth allows guests to decorate their photos with digital stickers and unique borders reminiscent of a bygone era, ensuring that each photo is special.
With one simple click, you will be able to get digital and physical copies of your photos in seconds.
The Lavish Retro Booth comes with:
A user-friendly touchscreen.
Photos that match the level of professional photography.
Bright retro-styled camera flash.
A wide variety of backgrounds, effects and props.
Top-quality support services.
Delivery + Setup + Unpack.
A friendly and helpful attendant.
100+ foliage, fabric or branded backdrops, plus extras.
60+ props and other creative tools.
Custom designed photo strip.
Live slideshow.
Original Images provided post-event via online professional gallery.
GIF technology.
Green screen.
Pimp Your Booth
Get the most out of your Retro Booth with special Lavish add-ons to make your event even more special. Premium add-ons include the incredible Bubble Booths and Twisters, which provide entertainment for hours. Lavish photo booths also have retro themed props and backgrounds for guests to choose from, helping to create a tantalising retro aesthetic.
Find out more
Photo Booth Event Tips
Make the most of your Retro Booth by following these tips to transport your guests into the era of nostalgia:
Find the best location – We recommend placing your photo booth in a prominent location that will be easy to find and access, while also having enough space for your guests to take the best possible photos with all their friends and family.
Customise your photo booth – Add a personal touch to your event by customising your Retro Booth. You and your guests will be entertained for hours, with a Retro Booth that meets all of your needs.
Let guests know – Both before and at your event, let the guests know that there is a fun, retro-styled photo booth available for them to use. Letting them know in advance, even on the invitation, will build a sense of excitement and interest that will see your event thrive.
We offer three fully customisable Lavish Packages, created so that there is something suitable for everyone, regardless of needs and budget.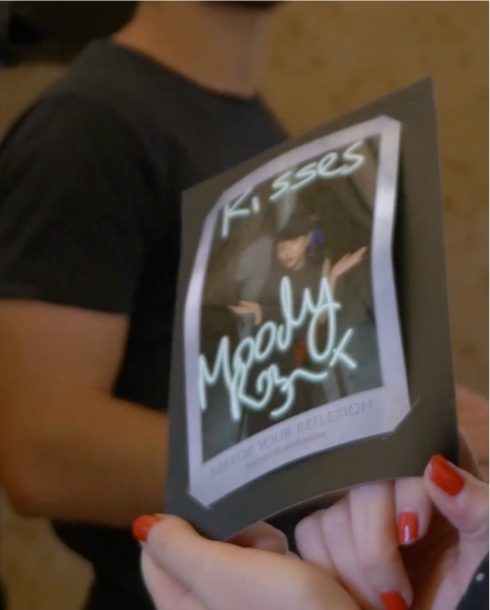 The Lavish Deluxe Package dazzles your guests by printing out their photos within seconds of being taken, consistently reinforcing your brand attributes again and again. After the event, your guests will have access to digital copies to share online to create stronger brand connections.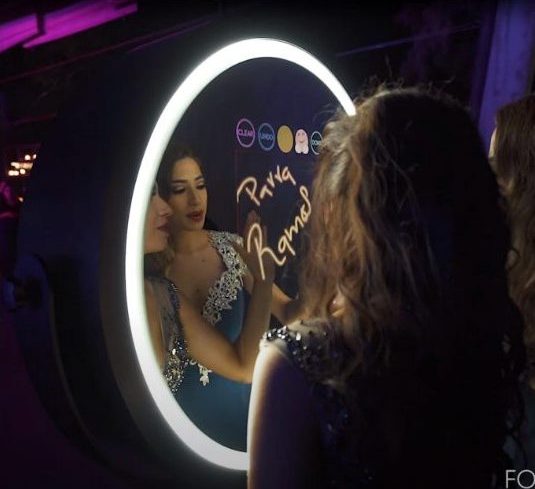 Lavish Deluxe Plus Package
The Deluxe Plus package is designed to make your special day even more perfect. From the very first smile to the last, the Deluxe Plus Package gives your guests the opportunity to have fun and make memories.
Make your next event unforgettable with the Lavish Experience. Your special day will be as perfect as it possibly can be, from the very first smile. The Lavish Experience gives the gift of memories, providing you and your guests with souvenir photos to remember your event forever.
Tech Specs
The following space is required at your event for the Retro Booth. Extra space will also be necessary for your guests to enjoy taking photos all day and night.
Height: 2.2 metres.
Width: 0.5 metres.
Depth: 0.8 metres.
Additional space will be required for the following:
Props table
(Party/Deluxe Package)
1 metre x 1.3 metres
Props table
(Lavish Experience)
1 metre x 1.7 metres
Backdrop
2.3 metres x 2 metres
Red carpet
(Lavish Experience)
3 metres
A standard Australian 240v power point is required to power the Retro Booth.
Ensure your guests have an unforgettable experience with a Lavish Retro Booth. At Lavish, our friendly team set up and pack up any Lavish booth on the day, meaning all you have to do is prepare for your guests and enjoy some incredible photos together.
Turn back the clock today. Give us a call on 0488 050 799 or fill out our online contact form and we will get back to you as soon as possible.
Adding a Lavish photo booth to your event helps build excitement and create memories in a completely unique way.
Photo booths are consistently the highlight of any event and are used by guests consistently during the night. We have a number of add ons that can be included in your Lavish photo booth package to help make your event one of a kind.
Select from our range of premium add ons and perfectly reflect the look and feel of your event. Ensure that your guests enjoy themselves all night long thanks to Lavish add ons.
Each photo booth comes with a wide selection of quirky props that encourage your guests to have fun and get involved.
We have specific props that are unique to all different occasions, including numerous wedding-themed and bachelorette accessories, which can be added on to any photo booth package.
If there is a certain style of prop or accessory that you would like for your event, chat to our friendly team and we can source these for you!
Premium Add Ons
Bubble Booth
Bubble Booths are a great addition to any Lavish photo booth! Bubble Booths are guaranteed to light up any event, from work functions to celebrations of love. By adding a Bubble Booth to your event, you add hours of additional entertainment to an already exciting photo booth.
We have three new Bubble Booth Walls to choose from. Take a look today!
Twisters
Our Lavish multicoloured Twisters are a big hit at birthday parties and social events. They're designed to get people involved and add a splash of color and excitement.
Physical Add Ons
Celebrate your event in style with these add ons:
Green screen.
TV slideshow.
Flower wall.
Round wedding flower.
Flower number 21.
Flower number 1.
Hat stand + hats.
Magnetic strips.
Instaframe.
Neon lights.
60 page leather photo album, including images, pens and glue.
90 page small photo album, including images, pens and glue.
Carpet small – 5 metres.
Carpet big – 15 metres.
Love letters – small (glow).
Love letters – large (glow).
Love letters – large (bold).
Large premium sequential backdrops.
Mesh frame (gold)
Mesh frame (silver)
Digital Add Ons
To spice up your event, we have a range of digital add ons to choose from! Each add on is designed to add even more value to event – check them out:
Extra Post Card Size Single Photo.
2X More Prints.
4X More Prints.
6X More Prints.
On screen animation (Idle).
Green Screen.
Wedding seating chart.
Download raw pic.
Access to all digital files (Sharable link).
Add to the fun of your event by including extra props, accessories and premium add ons to your Lavish Package and photo booth! To discuss which add ons are right for you, give us a call on 0488 050 799 or fill out our online contact form.
Whatever the occasion, there is a Lavish photo booth available that will add prestige and excitement to your event. Specialising in weddings, birthdays and corporate events, we ensure that no matter how big the whirlwind, you and your guests will remember the event for the rest of your lives. Creating memories in front of the camera and then allowing you to keep them forever; we're dedicated to capturing the moments that matter most. Lavish photo booths are the perfect addition to any event. We have years of experience making special events even more memorable, including:
Get in touch
If you would like to enquire about an event, please do so here.
"*" indicates required fields