Create Memorable Charity Events
Events:
Charity Events
When planning a charity event, there are a significant number of things to organise and manage. One thing that every charity event needs is photography, so why not combine it with entertainment?
Automated, compact and easy to use, our photo booths add a dash of fun to any event. Keep your guests and volunteers entertained, while giving them the opportunity to take home memories in the form of physical or digital photos.
Best Photo Booths for Charity Events
Make your charity events fun and memorable with Lavish's incredible photo booths. Here are our top photo booth recommendations for any charity event.
Open Photo Booths
Enclosed Curtain Booths
Open Booths for Outdoor Charity Auctions
If you are hosting an outdoor or large-scale event, our Open Booths are most likely your best option. As the setup is a lot smaller than our other booths, these are easy to move around, allowing you to shift the booth anywhere around the event. Get the perfect angle and lighting, then snap away.
View Booth
Enclosed Booths for Private Functions
Our private, Enclosed Curtain Booths are perfect for smaller charity events and private functions. These booths come with three velvet curtain options: crimson, jet black and pearly white. With motion sensors, a touchscreen interface and many props, everyone is sure to have a memorable experience.
View Booth
It goes without saying that your charity event is a special occasion. The people involved have come together with a common goal in mind, and will be able to  keep mementos from the event thanks to our Lavish Packages: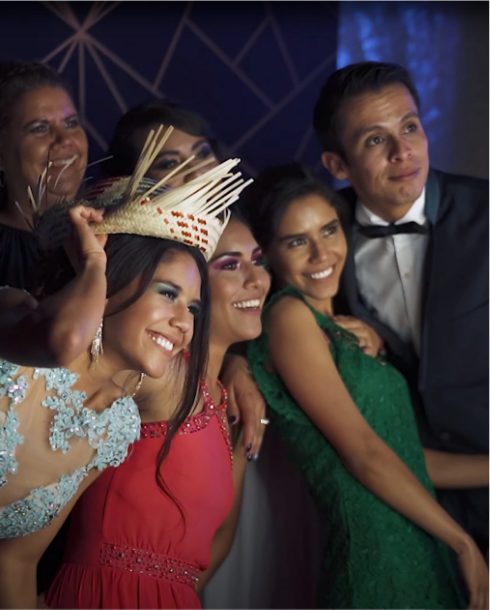 The Lavish Digital Package is just that – digital. Helping support paperless events, the Lavish Digital Package provides you with digital photos that can be shared with your guests or posted on social media.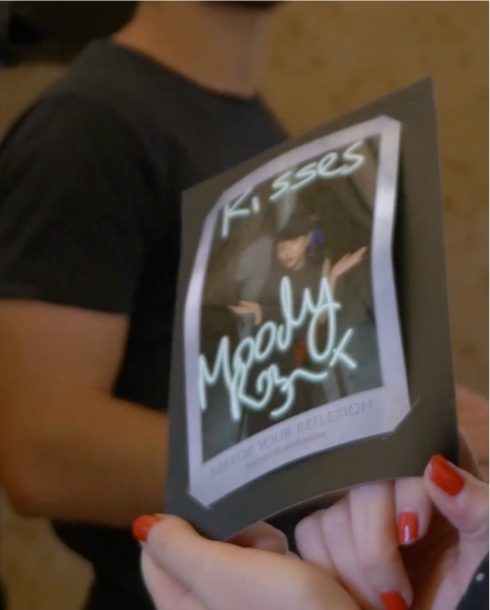 The Lavish Deluxe Package gifts your guests with printouts of photos in real-time and digital copies to share online.
Your guests are special and The Lavish Experience shows that. Including a red carpet, bollards, a helpful attendant, a leather photo album and more, this package adds glamour to your charity event.
Event Tips
Charity events, whether small or large in size, can be hard to plan. Let Lavish Photo Booths take care of entertaining the guests with our HD photos, creating memorable moments. At Lavish, we are event experts, so we have a few useful tips to help you plan your next charity event.
Draft a budget – Your charity event is intended to raise money for a cause close to your heart. By drafting a budget and sticking to it, you ensure that any profits can be passed onto the people who need it most.
Choose the right venue – Depending on what your charity event is for, different locations will better suit your needs than others. If you have the means to select a location, make sure to consider it carefully.
Give yourself enough time to plan – To host the perfect charity event, you need to give yourself plenty of time to plan. Start making arrangements well in advance of the event, so that everything is organised as the date draws closer.
Charity Event Photo Booths Provide Entertainment
Add the right amount of entertainment to your next charity event with Lavish Photo Booths. Your guests will remember the day fondly and have photos to take home with them.
To find out more about our services or get a quote, contact the Lavish Photo Booths team on 0488 050 799 or complete our contact form online, and we will get back to you.
Testimonial
"Thank you to Will and the Lavish team for all your help and communication in the lead up to our event! You guys were so easy to work with which really took the stress off of me! We had the best night and our attendant made sure we all had a great time! Will be hiring again! 5 stars!"
Amanda Parne
Take home stunning, high-quality photos that can be treasured as a memento of the wonderful time you shared with your friends and loved ones. At Lavish, we are dedicated to creating unique photo experiences for your special day and your guests. As the most trusted event photo booth hire in Melbourne, you can count on Lavish to make your next celebration a hit.
I don't have all the information for my charity event yet. Do I need to provide all the details as per your booking form before booking?
No, we understand that charity events require a lot of planning, and so we don't require you to have all the information ready for us when you book. However, booking in the date of your event is important to avoid any disappointment going forward. You can update us with the details once you receive them.
Does early bump in eat into our booking hours? Say you bump in 2 hours early and we booked your photo booths for a total of 6 hours, does that mean we have 4 hours left?
Definitely not, early bump in is part of our service.
My charity event is in 2 months. I was wondering if you can design the photo strip to say the name of the charity and the date? We require that you use specific colours.
Of course! Each Lavish Package includes a custom photo strip design, that includes selecting colours that suit you. We have a design team that will design your photo strip and offer you unlimited mockups until you approve!
What is the deposit? What are the payment terms?
To blackout the date of your charity event we require an initial 50% deposit. The second half will be due on the day of your event. We will begin the photo strip design once we receive the initial deposit.
Do you charge additional for delivery and setup/pack up?
We do not charge any additional fees for delivery, set up and pack up for charity events in the Melbourne Metro area. For events that are 25km from the Melbourne CBD, we charge a $35 flat rate.
Get in touch
If you would like to enquire about an event, please do so here.