Next-generation magic mirror.
Crystal Booths
Keep your guests talking about what made your special occasion special with a Lavish Crystal Booth – the full body mirror that guests can take selfies on all night long. With a breathtakingly sleek and elegant design and all-aluminium body, Crystal Booth is about making taking photos exciting.
As the first company to roll out the Crystal Booth in Australia, we know every trick there is to make your special day memorable and exciting!
Benefits
At Lavish, everything we do is to make sure that you and your guests have the time of your lives. The Crystal Booth is designed using user-friendly touch screen technology, giving your guests the chance to get creative and make memories that will last a lifetime.
The Crystal Booth allows guests to decorate their photos with exciting emojis, digital stickers and change the layout every time. The open-style booth can fit in as many guests as you can squeeze into one image, helping guests make memories together and keep the photos as a souvenir afterwards. Using next-generation technology, guests can play mini-games and interact with each other all night long, ensuring that your event is the best of the year!
Our Crystal Booth comes with:
A 6-foot tall frame.
An advanced movement detection system.
A professional camera in-built camera.
Delivery + Setup + Unpack.
A friendly and helpful attendant.
100+ foliage, fabric or branded backdrops, plus extras
60+ props and other creative tools.
Custom designed photo strip.
Live slideshow.
Original Images provided post-event via online professional gallery.
GIF technology.
Green screen.
Pimp Your Booth
The Crystal Booth can be personalised to suit your style and make your event extra special. With your choice of premium add-ons - Bubble Booths or Twisters - you can provide hours of entertainment all in the one space.
Twisters are a hit at birthday parties, and include stickers and backdrops with quirky and extravagant designs. Bubble Booths come with assorted props and vibrant lights to literally brighten up your event. Please note: both the Bubble Booths and Twisters can also be used in conjunction with any photo booth in our range!
Find out more
Photo Booth Event Tips
The Crystal Booth is a stunning addition to any special occasion. Making your event even more entertaining, the Crystal Booth helps your party stand out from the rest. To get the most out of your Crystal Booth, follow these expert tips:
Customise your booth – Adding Bubble Booths, Twisters and your own personal style helps to make the event about you. Make the Crystal Booth entirely your own with our large range of props and accessories.
Select an appropriate location – Place your Crystal Booth in a space that has a lot of foot traffic and is easily accessible. Ensure that the location has enough space and doesn't block any walkways or create any barriers for your guests.
Let guests know about your booth – Your event is unique and offers something that many other events don't, which is why it's important to let your guests know that there is a Crystal Booth available throughout the night. Before your event, promote the fact that there is a photo booth on the invitation. During the event, use signs to encourage people to get involved.
Each Lavish Package is designed to suit an individual's needs and budgets. We capture memories so that you can keep them forever: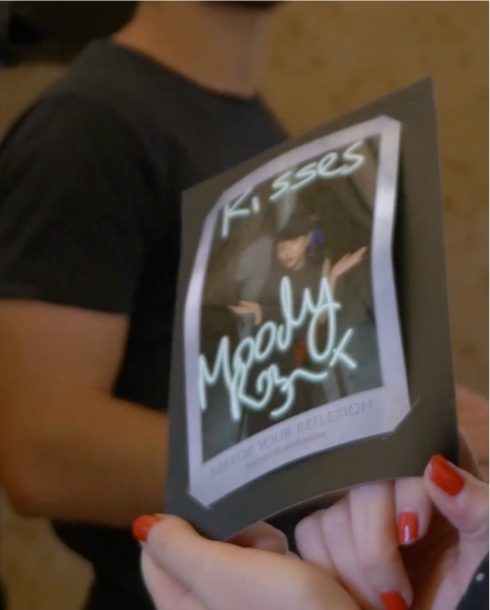 The Lavish Deluxe Package provides your guests with unlimited hard copy photo souvenirs from the night, plus sharable digital copies.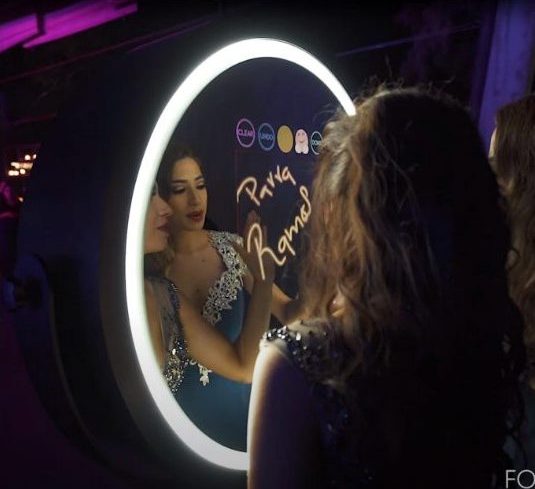 Lavish Deluxe Plus Package
The Deluxe Plus package is designed to make your special day even more perfect. From the very first smile to the last, the Deluxe Plus Package gives your guests the opportunity to have fun and make memories.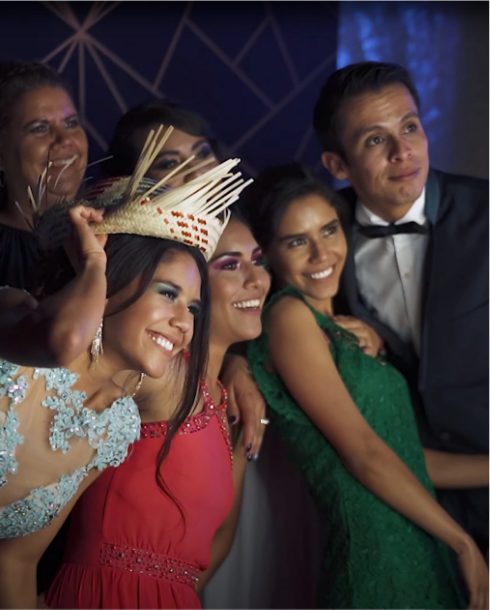 Including unlimited hard and soft copies, The Lavish Experience comes with a red carpet, bollards, leather album, a helpful attendant and more, ensuring your guests feel special all night long.
Tech Specs
The Lavish Crystal Booth requires the following to properly shine:
Height: 2.1 metres (including flash pole/light).
Width: 0.75 metres.
Depth: 0.3 metres (including flash pole/light).
Alongside the Crystal Booth, we require space for the following:
Props table
(Party/Deluxe Package)
1 metre x 1.3 metres
Props table
(Lavish Experience)
1 metre x 1.7 metres
Backdrop
2.3 metres x 2 metres
Red carpet
(Lavish Experience)
3 metres
The Crystal Booth is powered by one standard Australian 240v power port.
Our friendly team requires 45 minutes prior to the event to set up the Crystal Booth. Once your event has wrapped up, we will require another 45 minutes for breakdown time. We will require elevator access in the building if your event space is not on the ground floor.
Treasure Unforgettable Moments
As continual leaders in photo booth technology, we help partygoers bid farewell to hazy selfies and blurry pictures, so that they can treasure unforgettable memories. Suitable for any occasion, the Crystal Booth will truly blow your guests away.
At Lavish, we take care of the installation process so that you can enjoy your special occasion to the fullest, and keep the pictures to remember it by. To keep the memories of a lifetime, give us a call today on 0488 050 799 or fill out our online contact form.
Whatever the occasion, there is a Lavish photo booth available that will add prestige and excitement to your event. Specialising in weddings, birthdays and corporate events, we ensure that no matter how big the whirlwind, you and your guests will remember the event for the rest of your lives. Creating memories in front of the camera and then allowing you to keep them forever; we're dedicated to capturing the moments that matter most. Lavish photo booths are the perfect addition to any event. We have years of experience making special events even more memorable, including:
Get in touch
If you would like to enquire about an event, please do so here.
"*" indicates required fields