Celebrating Holy Ceremonies
Events:
Christenings
Baptisms and Christenings hold a great deal of significance to any Christian's life. They are events that bring families, friends and church members together in celebration. At Lavish, we aim to enhance this important religious journey, capturing joyful moments with our quality photo booths.
When you hire a Lavish photo booth, you will be adding an element of fun to the occasion and keeping guests occupied. The joy of everyone at the ceremony can be easily documented with HD photos.
Best Option for a Christening Photo Booth
When it comes to an important religious ceremony such as a Christening, it is important to find a balance between fun and reverence. That is why Lavish offers private photo booths, perfect for capturing the joy of friends and family.
Enclosed Curtain Booth for Privacy
We highly recommend our Enclosed Curtain Booth for all baptisms, providing maximum privacy while still allowing families and friends to take great photos together, celebrating the occasion. Our team can set up a booth anywhere in the church, and disassemble it once the event is over. With luxurious velvet curtains, the Enclosed Curtain Booth will fit right in with any chapel and create an intimate feeling for everyone taking photos. Find out more.
Getting an intimate photo booth can be a great way to document the day of any Christening, and we have three package options offering different experiences with the photo booth. No matter what you choose, you will have lots of incredible photos to help you remember the day.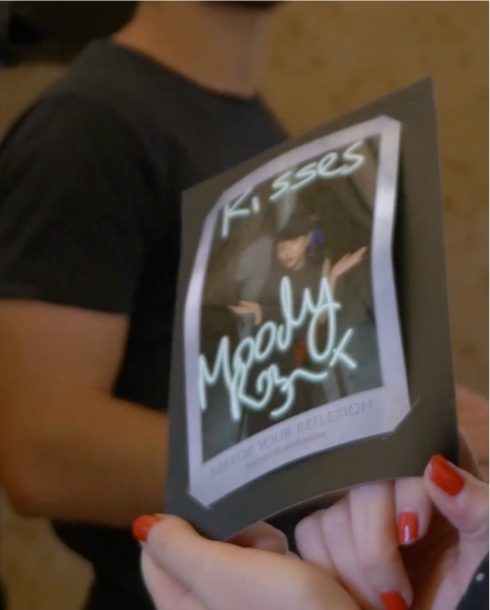 The Lavish Deluxe Package dazzles your guests by printing out their photos within seconds of being taken, consistently reinforcing your brand attributes again and again. After the event, your guests will have access to digital copies to share online to create stronger brand connections.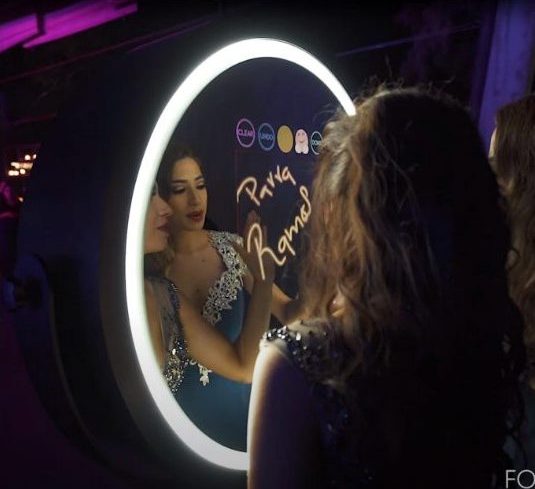 Lavish Deluxe Plus Package
The Deluxe Plus package is designed to make your special day even more perfect. From the very first smile to the last, the Deluxe Plus Package gives your guests the opportunity to have fun and make memories.
Make your next event unforgettable with the Lavish Experience. Your special day will be as perfect as it possibly can be, from the very first smile. The Lavish Experience gives the gift of memories, providing you and your guests with souvenir photos to remember your event forever.
Event Tips
Baptisms and Christenings are special events that require a lot of thought and careful planning. If you are planning one of these holy events, make sure to follow these tips to ensure it goes well
Create a guest list – Many people don't think to invite a guest list when planning a baptism or Christening, which can lead to problems on the day. Is the chapel you are using going to be large enough? Will there be food afterwards or before, and how much will you need? By creating a guest list, you know exactly what to expect on the big day and can plan accordingly.
Make sure there are lots of photos – The day of a baptism can be one of the most important days to a Christian family, so make sure that there are plenty of photos to help you remember it. With a Lavish photo booth, you won't have to worry about taking the pictures yourself or hiring a photographer—people will take the photos themselves.
Choose the right location – While some baptisms take place at a chapel, others may be at a person's home or at a local venue. If you have the flexibility to choose a location, make sure to consider it carefully.
Get a Christening Photo Booth to Document the Big Day
When it comes to a baptism day, it is important to create a memorable celebration for everyone involved. Lavish is dedicated to providing you with that opportunity.
To learn more about Lavish or get a quote, give our team a call on 0488 050 799. Alternatively, you can complete our contact form and we will get back to you as soon as possible.
Testimonial
"Fun, highly professional and friendly photo booths in Melbourne with the best staff and amazing customer service."
ALBERT JOY
Local Guide
Take home stunning, high-quality photos that can be treasured as a memento of the wonderful time you shared with your friends and loved ones. At Lavish, we are dedicated to creating unique photo experiences for your special day and your guests. As the most trusted event photo booth hire in Melbourne, you can count on Lavish to make your next celebration a hit.
I don't have all the information for my child's christening yet. Do I need to provide all the details as per your booking form before booking?
No, we understand that christenings are detailed events and therefore we don't require you to have all the information ready for us when you book. However, we do encourage you to book in the date of your child's christening to ensure you don't miss out. You can update us with the details once you receive them.
Does early bump in eat into our booking hours? Say you bump in 2 hours early and we booked your photo booths for a total of 6 hours, does that mean we have 4 hours left?
Not at all; early bump in is a part of our service.
My child's christening is in 2 months. I was wondering if you can design the photo strip to say his name and the date? I have colours that I'd like you to use.
Yes! Christenings are unique, and all our packages include a custom photo strip design to complement the special occasion. We have a design team that will design your photo strip and offer you unlimited mockups until you approve!
What is the deposit? What are the payment terms?
We require an initial 50% deposit to blackout the date of your engagement party and then the following 50% on the day of your engagement party. We will begin the photo strip design once we receive the booking form.
Are there additional charges for delivery and set up/pack up?
There are no additional fees for delivery, set up and pack up for engagement parties in the Melbourne Metro area! There is a $35 flat rate for engagement parties that are 25km from the Melbourne CBD.
Get in touch
If you would like to enquire about an event, please do so here.
"*" indicates required fields