Fun for every type of occasion
Social Booths
The Lavish Social Booth is packed with fun, designed to encourage guests to socialise, get involved and enjoy themselves. With a sleek design and beautiful curves, the Social Booth matches the look and feel of any occasion.
Benefits
Dedicated to ensuring that you and your guests enjoy every moment of your event in style, the Social Booth brings socialising to the forefront of your occasion. Using industry-leading technology, the Social Booth captures crystal clear photos for your guests to cherish.
With the ability to decorate their photos with customisable borders and digital stickers, no one photo is the same, encouraging guests to visit the booth again and again throughout the night. The feature-packed open air booth can be moved both horizontally and vertically, so that you can fit as many guests as you can pack into one photo! With just one click, your guests will get a printed copy of their photo in seconds.
Our Social Booth comes with:
A fully brandable body.
A user-friendly iPad.
Three advanced operation modes.
A powerful RGBW LED light.
World-renowned support services.
Delivery + Setup + Unpack.
A friendly and helpful attendant.
100+ foliage, fabric or branded backdrops, plus extras.
60+ props and other creative tools.
Custom designed photo strip.
Live slideshow.
Original Images provided post-event via online professional gallery.
GIF technology.
Green screen.
Pimp Your Booth
The Social Booth has a fully customisable body that can be branded using your colours, logos or designs. On top of that, the Social Booth comes with a wide range of props that encourage your guests to become absorbed in hours of genuine entertainment.
With add-ons to suit any occasion, there's something different for everyone.
Find out more
Photo Booth Event Tips
Our professional Lavish team are dedicated to helping you, your loved ones and your guests create precious memories. To get the most out of your Social Booth, these expert tips are designed to help every host:
Ensure guests know about your booth – The secret to getting the most out of your booth is to let your guests know that there'll be a Social Booth ready to be played with throughout the entire night. To ensure that you create excitement, mention the photo booth on the invitation and encourage people to get involved!
Customise your booth – Customising your booth makes it extra special. You're the VIP of the event, and customising your booth helps to make the event even more so about you.
Select an appropriate location – It's important that the Social Booth is in a prominent space at your event. Somewhere that has a lot of foot traffic and is easy to access will help encourage guests to get engaged with what the booth has to offer.
Our Lavish Packages are designed to ensure that you and your guests have exactly what you need to remember the night forever. Our fully customisable packages include: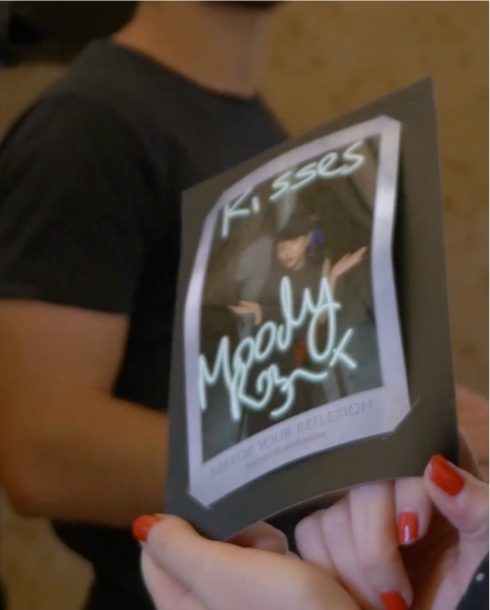 The Lavish Deluxe Package gives you the best of both worlds: unlimited hard copy souvenirs and shareable digital copies of photos from the night.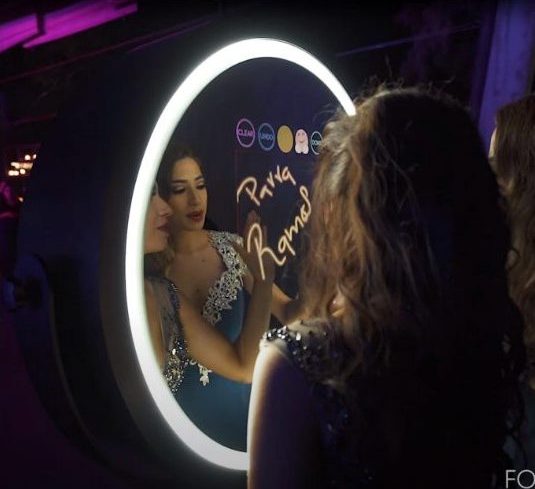 Lavish Deluxe Plus Package
The Deluxe Plus package is designed to make your special day even more perfect. From the very first smile to the last, the Deluxe Plus Package gives your guests the opportunity to have fun and make memories.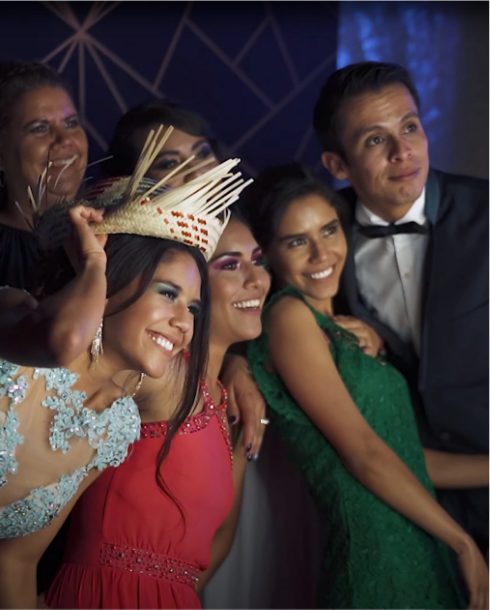 Dazzle your guests with a red carpet, bollards, a helpful attendant and a leather photo album, in addition to soft and hard copies of your night's cherished moments.
Tech Specs
The Lavish Social Booth requires the following space at your event, plus an area large enough for your guests to take pictures and enjoy themselves:
Height: 1.7 metres.
Width: 0.7 metres.
Depth: 0.3 metres.
Alongside the Social Booth, the following space will be required:
Props table
(Party/Deluxe Package)
1 metre x 1.3 metres
Props table
(Lavish Experience)
1 metre x 1.7 metres
Backdrop
2.3 metres x 2 metres
Red carpet
(Lavish Experience)
3 metres
The Social Booth runs off a Standard Australian 240v power point.
To set up the social booth, we require 45 minutes prior to the event. At the end of your event, a breakdown time of 45 minutes will also be required.
Relish In Your Special Day
Encouraging guests to get creative in a non-conventional and exciting way will make a powerful impression. Our Social Booths weave magic into any event, with interactive features that help your guests mingle, enjoy themselves and strike fabulous poses.
As one of the best photo booth service providers in Melbourne, our professional team has a reputation for success. To make your event stand out and create everlasting memories, give us a call today on 0488 050 799, or fill out our online contact form.
Whatever the occasion, there is a Lavish photo booth available that will add prestige and excitement to your event. Specialising in weddings, birthdays and corporate events, we ensure that no matter how big the whirlwind, you and your guests will remember the event for the rest of your lives. Creating memories in front of the camera and then allowing you to keep them forever; we're dedicated to capturing the moments that matter most. Lavish photo booths are the perfect addition to any event. We have years of experience making special events even more memorable, including:
Get in touch
If you would like to enquire about an event, please do so here.
"*" indicates required fields