You and your guests can experience the amazing possibilities of this rotating Magic 360 Booth at your next party or special event. One or more people can step aboard and take still shots or video as they pose or act out their imagination. Give a stunning view of your wedding gown at a reception. Show off dance moves or model poses. Make unforgettable memories you can watch again and again with this photo booth hire opportunity.
The Magic 360 Booth offers a strong and stable platform for people to stand on. The weight limit allows for groups of friends to have fun together. It includes multiple positions for smartphone or camera attachment so you can get the best shots and clips possible. The versatility of this booth makes it a smart choice for celebrations and corporate events alike. It puts the people on the platform in control of timing, speed, and a video recording.
Find out more
Photo Booth Event Tips
Make the most of your Magic 360 Booth by following these tips to transport your guests into the era of nostalgia:
Find the best location – We recommend placing your photo booth in a prominent location that will be easy to find and access, while also having enough space for your guests to take the best possible photos with all their friends and family.
Customise your photo booth – Add a personal touch to your event by customising your Booth. You and your guests will be entertained for hours, with a Magic 360 Booth that meets all of your needs.
Let guests know – Both before and at your event, let the guests know that there is a fun, retro-styled photo booth available for them to use. Letting them know in advance, even on the invitation, will build a sense of excitement and interest that will see your event thrive.
We offer three fully customisable Lavish Packages, created so that there is something suitable for everyone, regardless of needs and budget.
The Lavish Deluxe Package provides a paper-free experience, giving you access to digital copies of all photos from your event, which can be saved, shared or posted online.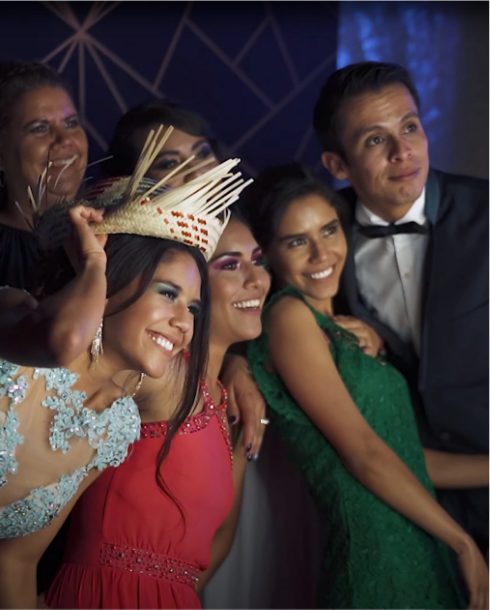 The Lavish Experience gives you and your guests an unforgettable experience, complete with a red carpet, bollards and a leather photo album. You will even have an attendant there to make sure that the photography goes smoothly. In addition, you and your guests can have digital and physical copies of any photos taken throughout the event.
With over half a decade as the life of the party, we are the most trusted photo booth hire in Melbourne.
Using cutting edge technology we offer the finest photo booth experience for any occasion.
Adding a Lavish photo booth to your event helps build excitement and create memories in a completely unique way.rnrnPhoto booths are consistently the highlight of any event and are used by guests consistently during the night. We have a number of add ons that can be included in your Lavish photo booth package to help make your event one of a kind.rnrnSelect from our range of premium add ons and perfectly reflect the look and feel of your event. Ensure that your guests enjoy themselves all night long thanks to Lavish add ons.
Each photo booth comes with a wide selection of quirky props that encourage your guests to have fun and get involved.rnrnWe have specific props that are unique to all different occasions, including numerous wedding-themed and bachelorette accessories, which can be added on to any photo booth package.rnrnIf there is a certain style of prop or accessory that you would like for your event, chat to our friendly team and we can source these for you!
Premium Add Ons
Bubble Booth
Bubble Booths are a great addition to any Lavish photo booth! Bubble Booths are guaranteed to light up any event, from work functions to celebrations of love. By adding a Bubble Booth to your event, you add hours of additional entertainment to an already exciting photo booth.rnrnWe have three new Bubble Booth Walls to choose from. Take a look today!rnrnTwistersrnrnOur Lavish multicoloured Twisters are a big hit at birthday parties and social events. They're designed to get people involved and add a splash of color and excitement.
With over half a decade as the life of the party, we are the most trusted photo booth hire in Melbourne.
Using cutting edge technology we offer the finest photo booth experience for any occasion.
Whatever the occasion, there is a Lavish photo booth available that will add prestige and excitement to your event. Specialising in weddings, birthdays and corporate events, we ensure that no matter how big the whirlwind, you and your guests will remember the event for the rest of your lives. Creating memories in front of the camera and then allowing you to keep them forever; we're dedicated to capturing the moments that matter most. Lavish photo booths are the perfect addition to any event. We have years of experience making special events even more memorable, including:
Get in touch
If you would like to enquire about an event, please do so here.
"*" indicates required fields